Facing Up To Father: What David Worlock Did Next
David Worlock's reputation rests on his profound knowledge of the digital information world which he has shared with his clients over the years. But he is so much more than a thoughtful guide. His unique gift is that the quality of his advice has made him a trusted friend to information and publishing  professionals across the world.
But how many of us have any idea of the struggles he endured to become the man we know? In this honest and absorbing memoir, Facing up to Father, David opens his heart about his youthful conflict with a father who was determined his son should leave school at fifteen, ignore university to be-come a farmer. 
Played out against a fascinating backdrop of huge post-war 1950s social and technical change on the farm, we see the small boy doggedly following his own path and becoming the man we know today: clever, urbane, genial and with a great gift for friendship.   Funny, moving and candid, Facing up to Father is a brilliantly written account of the epic campaign David fought and won to become himself, and thus  the man we know.
On 12 December 2020 Marble Hill will publish a Collectors' Edition of Facing up to Father. Only 200 copies will be available for sale - and only to the leaders of those organisations with whom David has worked over the years. Each copy will be numbered and each book will be signed by the au-thor. This unique edition will never be reprinted. Nor will it be available from any bookshop or from Amazon.
To be published in hardback in the Spring 2021, price £19.99
Playing off the Roof & Other Stories by Simon Brown.
The story behind my first book, 
Simon Brown is a former Supreme Court judge and now a crossbench peer in the House of Lords. We have known each other for some years. In May 2019, I received an email from Simon, telling me he wanted to write his memoirs for his family and friends, and what did I think of this first example? I approached the very long email with trepidation. I it was no good, how would I tell him? I should have had no fears. His first instalment was a delight, touching, funny, fascinating and brilliantly written by a natural raconteur. 'More, more,' I wrote in reply. 'It's terrific!' For the next three months  I received at least once a day (sometimes more than once a day) endlessly long and fascinating emails from Simon, recounting episodes in his life, and not always in chronological order! In the end, he wrote 50,000 words on an iPhone, which must be a first.
Simon went on holiday at the end of July. That gave me a month, I thought, to edit the script and get it ready for the designer. Not a bit of it. Within 24 hours, I received an email from a mountain top (well, somewhere high up in Switzerland). "I am making changes and corrections," he announced! Almost every day they came in. On his return in September, we met. He presented me with a manuscript with even more changes, this time handwritten. I found his handwriting difficult to say the least! Luckily, his former Supreme Court secretary, Carmen Castillo, stepped up and inserted the changes into the script.
How to order:
ISBN: 978-1-5272 -5426-8  Price: £20.00
Any bookshop will be able to order it (even if they don't stock the book).
It is available from Waterstones.
Written with humour and insight, this informal memoir is a delightful celebration of the passions that have driven Simon Brown's life.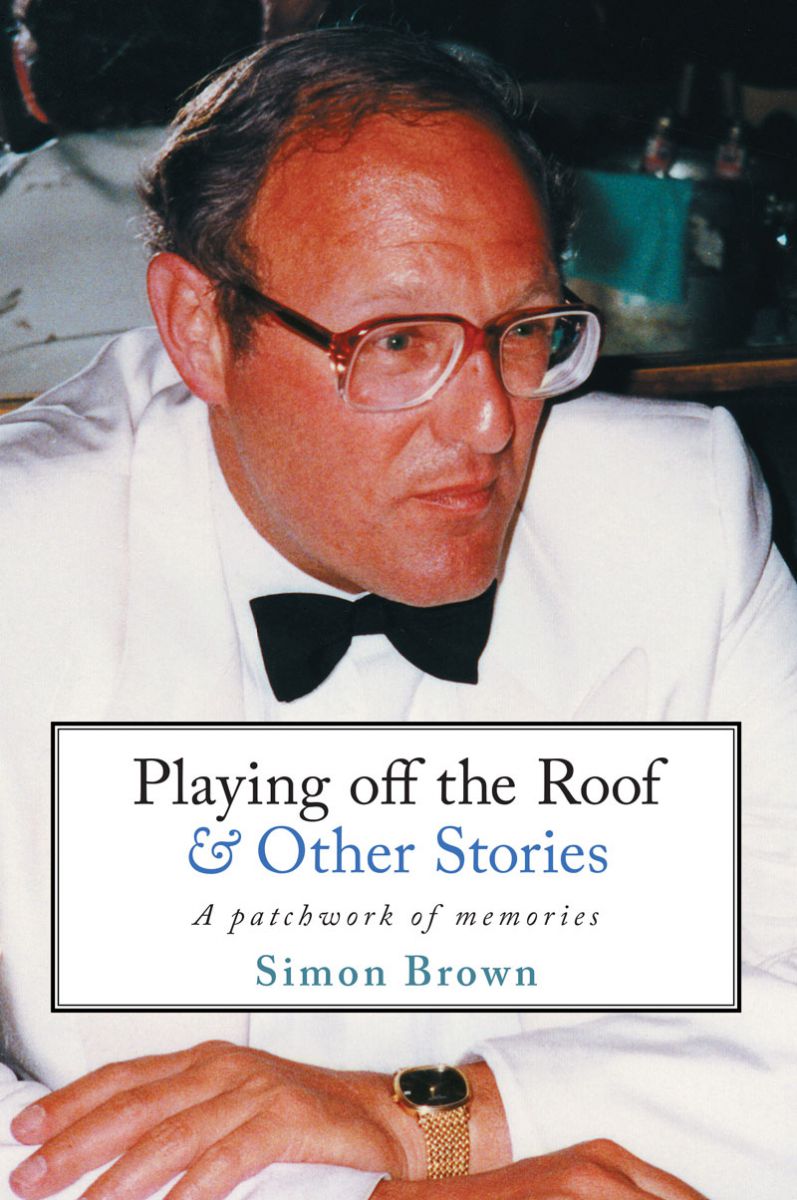 Reviews
"An entertaining account of life in the front line of the law."
"More than a pleasing memoir. Brown describes a highly structured life of service, integrity, fairness, intellectual rigour and lack of prejudice."
"A delightful glimpse into a rich and distinguished life."